How to maintenance solar battery
2013-05-17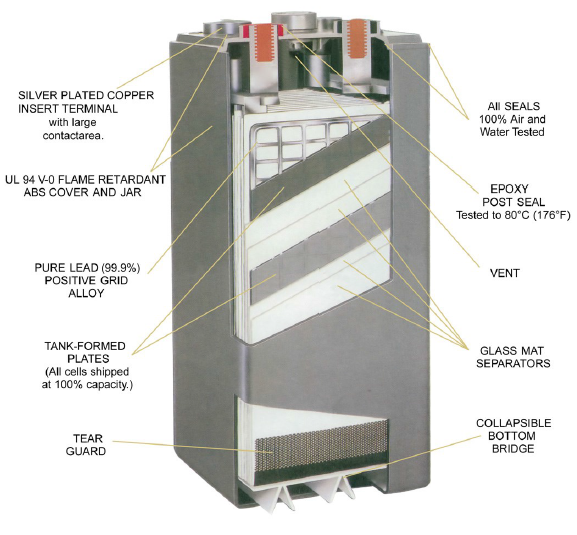 1.The valve regulated sealed lead acid battery is maintenance free and without acid adding, any top cover opening is forbidden during use.
2.The battery should be charged once every 6 months after leaving the factory
3.Checking appearance before using battery, and avoid strong vibration or mechanical damage.
4.Recommend recycling using temperature 5 °c ~35 °c , the battery is strictly prohibited get wet in the rain and soaking.
5.Battery installation and removal should be uniform stress, stress at the shell should not be part of the battery, avoid damage the terminal.
6.The battery when use in multiple circuits, it must consider battery's terminal "+", "-" into priority and space can not be less than 15mm.
7.Before connecting with device, make battery disconnected, then connect the battery positive with devices positive, negative connect with negative terminal, and fix the cable.
8.Battery storage temperature should be between -20 °c to 40 °c, and maintain ventilation. Keep away from the fire or heat, avoid direct sunlight.
9.Cleaning the battery with a damp cloth wrung, do not use a dry cloth and chemical cleaning agents.
10.Do not overhaul and decompose battery, it should guide by professional stuff.
11.Do not mix up different brands and different capacity battery.
12.Discharging once every 3 months is recommended if without any appliance connection.
13.If battery capacity is less than 50% of full- rated capacity, or there is abnormal charging voltage and discharging characteristic, do replace it.